MP and MPD Circuit Breakers, What are They and Where Can I Buy Them
The oldest version of the MP Main Circuit Breakers were Manufactured by Crouse Hinds. They were manufactured from 150 Amp to 225 Amp. These may have been manufactured in 125 Amp also but a small replacement circuit breaker is available for them.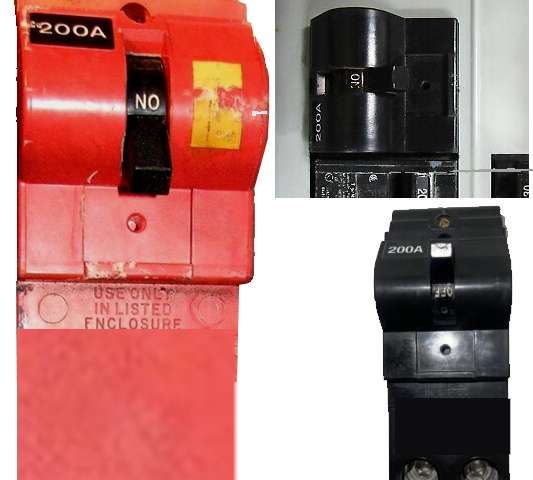 These were originally a pale Red in color and were available in Horizontal and Vertical Configurations. the Horizontal type had the terminals at the end of the breaker and the Horizontal had the terminals on the side of the lable.
The horizontal was called MP-H and Vertical was MP-V. The red and black ones are the same except for the color and both are obsolete.
Brand new Replacements are available for the MP Circuit Breaker with the hump are available from JRL Electric Supply for the following amperages.
Murray MP and MPD Circuit Breakers
When Murray aquired the rights for the Type MP and MPD Circuit Breakers, they were made Black in color only and the Hump was Removed. Also they were only made for the connection to be vertical (wires coming in from the end of the circuit breaker.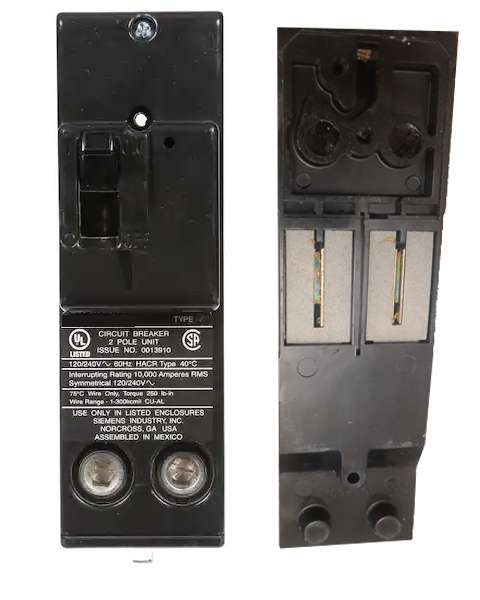 +
Questions and Answers
Does it matter if we purchase the Replacement MP for the Red or Black one. Are they different?
The replacement is the same for either the Red or The Black one.
Do I need to specify if the original is with or without a hump?
NO you do not. The replacement is the same for both.
Are these replacements brand new?
YES, These are Brand New Replacements
Do the replacements have UL?
YES, These are UL Listed
Do I need to make any alterations to the panel to install these?
There are no alterations or modifications if your Main breaker is Horizontal or Vertical. When ordering, pay attention to the mounting position
My main has staggered lugd that come out the end of the breaker. Will the replacements work?
Most of the time but not always. You would need about an inch of wire. Usially there is enough for the electrician to re-install.